British green-tech innovator, Solar Water Plc and the Jordan Phosphate Mines Company (JPMC) have signed an agreement to establish and operate a plant to desalinate seawater using concentrated solar power, to supply JPMC's complex in Aqaba with its industrial water needs.
The agreement was signed by the CEO of JPMC, Eng Abdel Wahab Al-Rowwad, and the CEO of Solar Water Plc, David Reavley. The signing ceremony was attended by JPMC Chairman, H.E. Dr Muhammad Thneibat and the British Ambassador to Jordan, Bridget Brind OBE.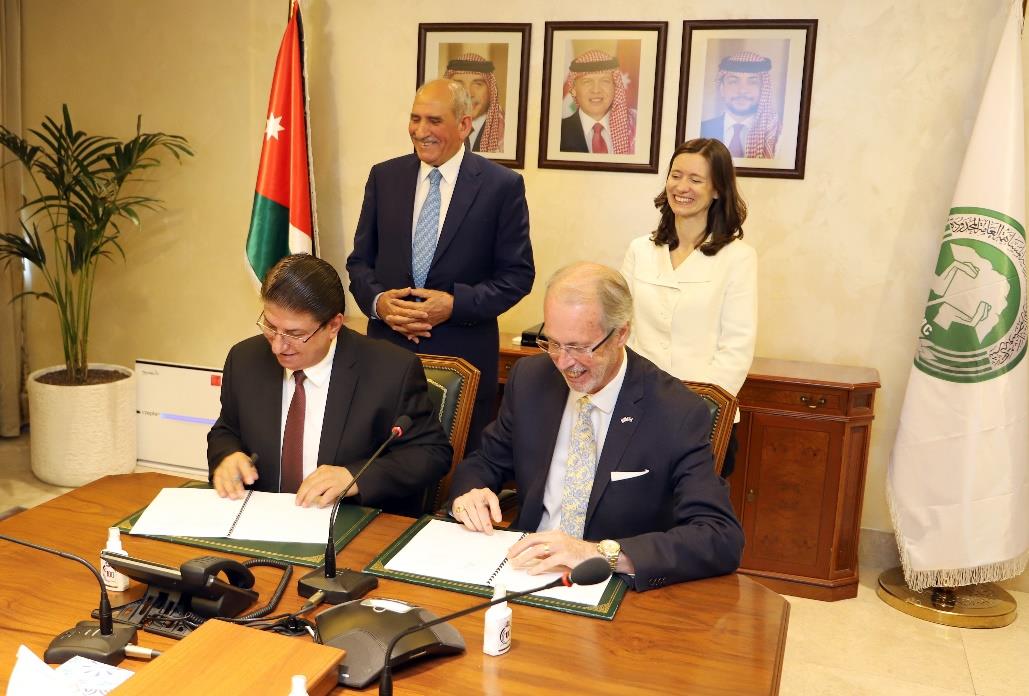 In a statement, Dr Thneibat said that the project, which will be implemented according to a build–operate–transfer model, is part of the company's efforts to curtail the use of fossil fuels and combat climate change, whilst also reducing production and manufacturing costs.
The CEO of JPMC said that the project would provide the industrial complex with 4 to 6 million cubic meters of industrial water annually, and guarantee the company financial savings.
David Reavley, the CEO of Solar Water Plc said, "Solar Water is committed to supporting Jordan's water needs with our solution that also mitigates climate change – we are proud to be partnering with JPMC, one of the main drivers of Jordan's national economy, in supporting their green growth ambitions".
The project's civil works are expected to begin at the end of 2022.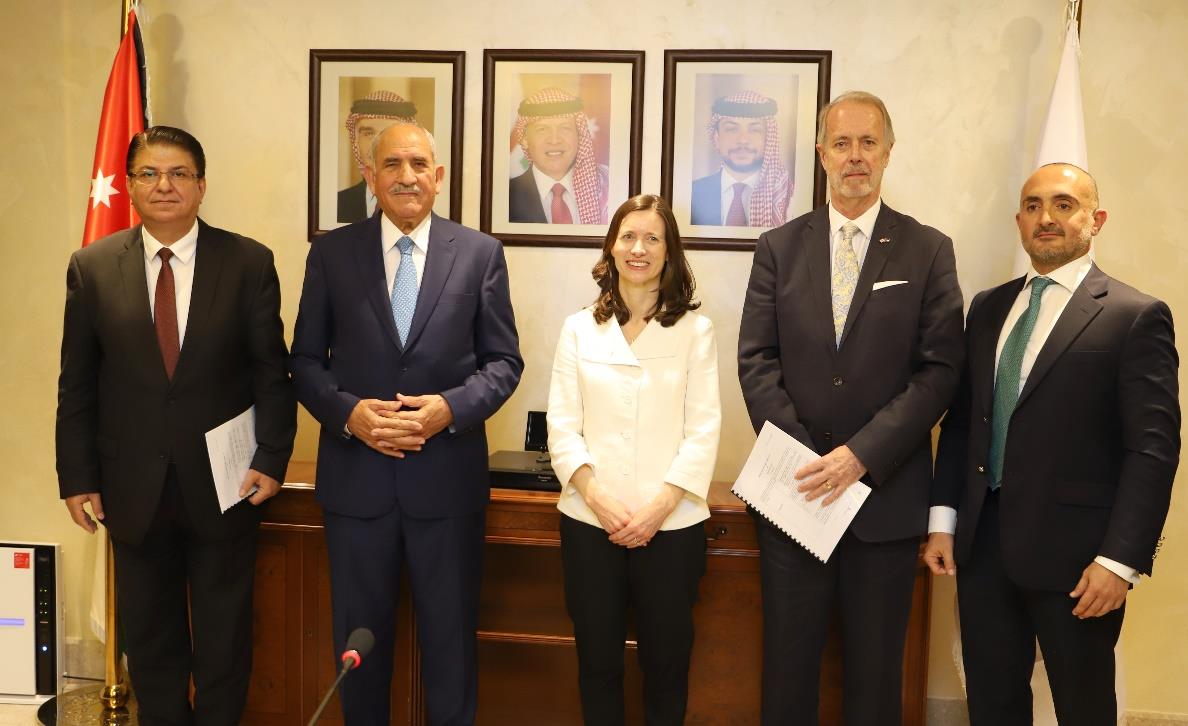 About Solar Water Plc

Solar Water's vision is to help create an end to water scarcity and carbon-emitting energy, with a solution that will create a better future for the planet, by combating climate change.
Solar Water's Concentrated Solar Power Desalination systems provide a green tech, carbon-emission free solution that sustainably desalinate seawater into scaled supplies of freshwater, using only the concentrated power of the sun. Their 5th Generation Concentrated Solar Power Energy systems deliver superior renewable energy provision, with an optimised thermal energy storage solution.
The system is carbon-emission free, is fully decentralised and off-grid, with 24 hour renewable operations.
With governments, water municipalities, and businesses leaders facing a growing need for freshwater and renewable energy, and with commitments to net zero carbon targets and a care for the environment, Solar Water can now solve this conundrum with its affordable, scalable, sustainable, carbon-emission free process.
For more information, please contact [email protected]