Solar Water Plc is helping solve the planet's water crisis, with a zero-environmental impact and affordable system.
Concentrated Solar Power Desalination plants combine technologies that provide a sustainable approach to seawater desalination using only the sun as the energy source.
Seawater Intake
Seawater is piped from the sea into the stainless steel solar dome, via a
natural pre-treatment intake system, to create freshwater from
seawater.
Solar Energy Concentration
In order to generate the necessary levels of thermal energy required,
solar power is concentrated using an arrangement of heliostat mirrors
and pioneering 5th Gen Solar Concentrators.
From Seawater to Freshwater
The dome acts as a receiver; inside the saline seawater is processed, to produce fresh solar water.
Fresh Solar Water
The fresh solar water can then be used for urban development, agriculture, industry and tourism and can undergo secondary treatment as necessary for drinking water.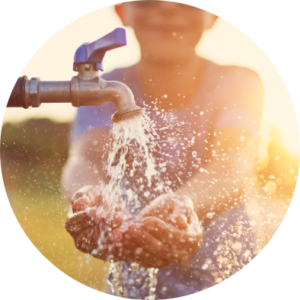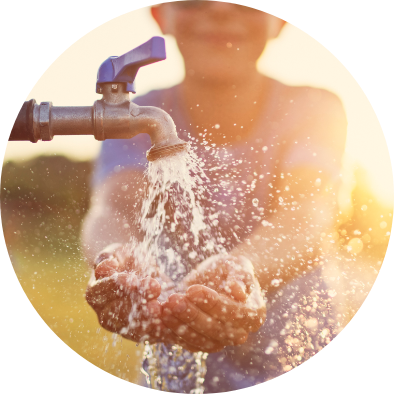 Output Levels of Fresh Solar Water
The output of fresh water from the Solar Water domes will provide many thousands of cubic metres (millions of litres) of fresh water per day, which is millions of Cubic metres per year (billions of litres).
Many factors affect the final model such as (but not exclusively) levels of solar irradiation, salinity of the sea water, local labour costs and skills, cost of steel, concrete, shipping, taxes and accessibility of site.
Volumes, costings and output prices will be determined on a case by case basis, following a feasibility and environmental study.
SOLAR WATER™ TECHNOLOGY
CAN CHANGE THE WORLD

Positively affecting climate change with a carbon neutral process.

Producing inexhaustible supplies of solar water for sustainable livelihood and socio-economic development.

Harnessing the power of the sun to enhance a natural process.

Replacing traditional desalination methods that burn fossil fuels and create greenhouse gases.